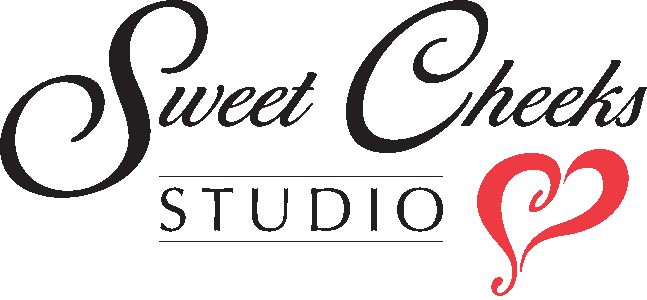 Advanced Skin & Body Care


Now in the "Talk of the Town" Salon Suites




27485 Ynez Rd. Suite 4, Temecula





Cheryl:

951.541.1769




Summer:

858.752.1923
Facials
You are beautifully unique, so we customize every facial specifically for you. We start with a consultation to learn about your concerns and goals. Then we design your treatment using the latest techniques, equipment and proven formulas for maximum results.
​
Common Skin Concerns:
• Acne
• Hyperpigmentation (Dark spots and sun overexposure)
• Dull, Dry Skin
• Rosacea
• Anti-Aging
​
Discover the benefits of our facials to promote the health and vibrance of your skin.
Look years younger and refreshed. Everyone will be jealous!
​
Our Clients Recommend...
​
The Ultimate Treatment $269

Package of 6 $1345 (Save $269)
Includes Microdermabrasion, Micro-infusion, LED Light and Oxygen Therapy
​
To begin our Ultimate Treatment Session, we start with our medical-grade microdermabrasion machine, to gently remove dull, dead skin cells.
Next, we use hyaluronic serum which triggers a healing response that repairs and creates a smoother texture.
Our LED light therapy stimulates, heals and promotes collagen production to reduce fine lines and wrinkles.
A cool hydrating recovery mask combined with a blend of volcanic water, ginseng root extract, amino acids and antioxidants is applied to improve skin texture and brightness with intense moisture and balance.
Then, a stream of pressurized oxygen infused with botanical, vitamin, mineral and nutrient extracts is applied to the face and neck. This helps the skin absorb these vital moisturizing agents for a smoother, plumper look, and a healthy glow.
Your treatment is completed with a Vitamin C Serum, Moisturizer, SPF, Eye Revitilizer and Lip Balm.
​
Microneedling Facial $229
Microneedling activates your skin's natural response to promote healing from within. Our facial incorporates nutrients and special hydrating formula to improve fine lines, wrinkles and overall skin texture.
​
Microneedling Only $159
A simple and comfortable way to maintain your skin's appearance.
​
Microcurrent Facial Lift $199
Microcurrent stimulates cellular activity to help tighten and lift the skin.
​
​
​
Popular Facials and Treatments
Includes FREE Oxygen Treatment ($25 Value)
​
* Facial Extraordinaire $139
Our signature facial for all skin types
Soothe, rejuvenate and nourish your skin with natural enzymes. Potent exfoliation and the the ultimate antioxidant nourishment for even the most dehydrated, dull and tired complexion.
* Multi-Vitamin Hydrating Facial $139
For all skin types
Following an exfoliating steam with pineapple enzyme your skin will drink up our specialty hydrating cocktail – a strong dose of Vitamin C & E, grape extracts, essential fatty acids, and yam extracts. The perfect balance of nutrition for healthy skin.
* Brighten Up $139
For Hyperpigmentation (dark spots)
Lighten and brighten skin tone… Refreshing and rejuvenating. We customize a lightening formula and layer with a therapeutic Rosemary Basil Mask.
* Clear Complexion Facial $139
For Acne Relief
Deep enzyme action with fruit acids helps clear complexion. Appropriate extractions followed by an antibacterial mask purifies for blemish-free and healthier skin.
​
Acne Treatment with AknoEvit® $125
Our treatment includes cleanse, acne treatment, exfoliation, corrective treatment gel and sunscreen. AknoEvit® uses High Frequency, also known as Ozone Plasma Energy to stimulate your skin's natural repair response.
​
Package of 3 Treatments $339 ($36 discount)
Add-On LED Light treatment $25
Blue light is effective at killing the bacteria that causes acne. Red light therapy helps reduce redness and inflammation.
* Pumpkin Facial $139
For all skin types
Experience the amazing benefits of natural pumpkin extracts. This refreshing treatment dissolves, softens and exfoliates dead skin cells, for healthier, glowing skin.
​
Express Facial $89
(does not include oxygen treatment)
For all skin types
Save a little time and money... a great facial for those "on-the-go!"
Extraction Treatment $79
(does not include oxygen treatment)
Helps clear your skin with a deep cleanse and removal of blackheads.
​
Add-On to your Treatment
Add Microdermabrasion: $89
Add Microcurrent: $69
Add Vitamin A: $69
Add Glycolic: $25
Add Anti-Aging LED Lightwave Therapy: $59
LED Light Therapy accelerates the production of collagen and elastin and improves the appearance of your skin.
​
​
​